TIC Negocios - Marketing online
Line of aid to improve the competitiveness of SMEs in Mallorca through the integration of online marketing in their business strategies.
Within the framework of the Cambra ENDESArrollo project, we will help 40 companies to improve their sales and promotion on the Internet. The grants, awarded in strict order of entry, consist of individualized advice and 3,000 euros to implement some of the recommendations made in online marketing.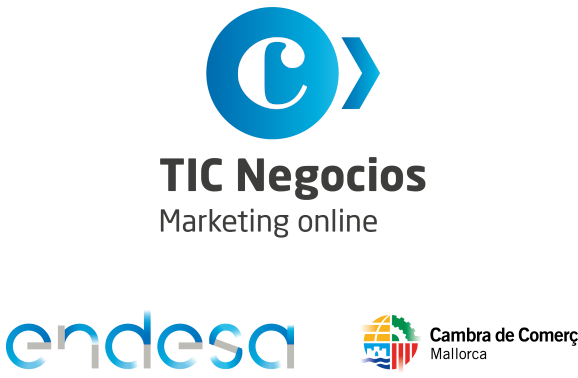 Submit your application
Open call for applications from March 25 at 9:00 am to June 25 at 2:00 pm (or until the budget is exhausted).
How can I participate?
Register as a user at our headquarters (it will open on March 25).

Fill in the registration form and submit the required documentation (you can start preparing it now). You will find all the information in the 'download documentation' drop-down at the bottom of this page).
Applications for participation and admission of companies to the project will be selected in strict order of registration.
Requirements to apply for this assistance
Companies and self-employed persons who:
Are registered in the

section of business activities of the Tax on Economic Activities (IAE), all the headings listed in this attached list.

Have their registered office and/or production center in Mallorca.

Want to improve their competitiveness through the incorporation of online marketing tools.
AddressEstudi General, 7
07001 PALMA (Mallorca)
Illes Balears - SPAIN

Call us on(+34) 971 71 01 88



Emailinfo@cambramallorca.com