Self-employed registration for free
Cambra Mallorca is accredited as an Entrepreneur Service Point, recognized by the Ministry of Industry, Trade and Tourism.
Make an appointment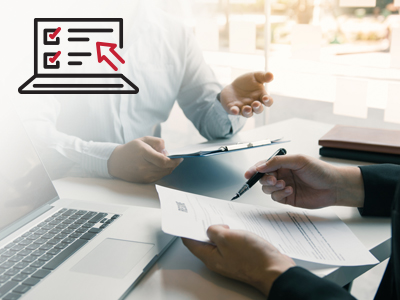 How to register as a self-employed in Mallorca?
At the Entrepreneur Service Point (PAE) of Cambra Mallorca you can start the procedures for setting up your company if you need to register as an individual entrepreneur (self-employed). It is an agile process that allows you to reduce the number of trips to different organisms. In addition, it is a free service since September 1, 2018 thanks to the co-financing of the Chamber of Spain and the European Social Fund.
Being part of the PAE network, the process is carried out telematically through the platform of the CIRCE sysetm of the Ministry of Industry and includes the basic procedures necessary for the start of the activity:
Census declaration in the Treasury
IAE Registration
Registration in Social Security
If you are interested in this service of Cambra Mallorca, the steps to follow are the following:
Request the start of the procedure through the form on our website (you will access from the

red button

). All the requested data are necessary to complete the Single Electronic Document (DUE) of the registration as self-employed.
We will contact you to request the additional data necessary for its processing
Cambra technicians will prepare the DUE
The user must review and sign this document
Once the confirmation has been received, the final discharge will be carried out with the requested date
All this process is done without displacements and in approximately 48 hours, as long as the user provides all the necessary information. Communications are telephone and online, working with scanned documentation. For this procedure it is not necessary for the user to have an electronic signature.
Request registration