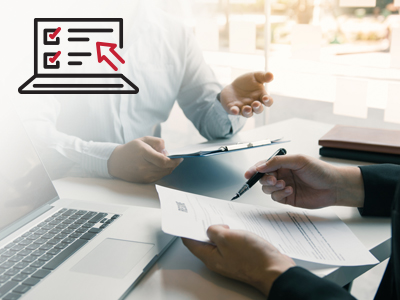 Online Registration for the Self-Employed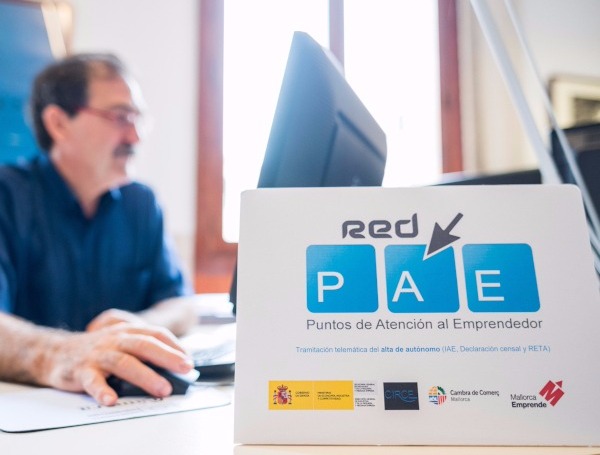 The Mallorca Chamber of Commerce is part of the national network for entrepreneurs known as PAE (puntos de atención al emprendedor or attention points for entrepreneurs) and offers the service of registering online as self-employed with the unique electronic document or DUE, which covers all the necessary procedures for
Tax register registration
IAE registration (for tax on your economic activity)
Social security registration
Temporarily, owing to the restrictions in unnecessary travel to avoid COVID-19 contagion, this procedure will be carried out exclusively online and it will not be necessary for you to come in person to the Chamber. You must prepare and complete all the documentation requested, scan it and send it to us by email. We will guide you through the process and help with any queries.
Make an appointment (see red button below) and we will get in touch with you as soon as possible. This is the information and documentation we will need to process your registration or cancellation:
Name & Surname
National ID Nº / Passport nº / NIE (foreign identity number)
Nationality (in the case of not belonging to the EU, you should already have a self-employed permit)
Date of birth
Telephone contact and email address
Civil status and date
Postal address: for notice and tax purposes (they can coincide if you wish)
Social Security nº (you can find this on your work history report or in an old contract)
The desired start date (after the procedure date)
The activity you are going to pursue (if you already know the headings, you can tell us otherwise a description of what you plan to do)
Nº of employees
The contribution base: the reference on which you will pay tax
You must choose an insurance company - click this link to see who collaborates with Social Security
If you have a site, the number of square metres and how many of these will be dedicated to your activity.
The complete IBAN code for your bank account.
The Mallorca Chamber's attention point for entrepreneurs is a service offered free of charge since 1st September 2018 thanks to co-financing by the Spanish Chamber of Commerce and the European Social Fund.
The programme Mallorca Start-Ups (Mallorca Emprende) aims to give continuity to work carried out for sixteen years under One-Stop-Window for Business in Palma (Ventanilla Única Empresarial de Palma), a service offered in collaboration with the Public Administration which advised more than 23,000 business projects and officially registered 5,800 new companies between the period November 1999 to its end in September 2015.
Formulario para solicitar cita