TIC Negocios - Transformación Digital
Aid line to support companies on their way to digital transformation.
Within the framework of the Cambra ENDESArrollo project, we will help 40 companies to integrate digital transformation into their business strategy. The grants, granted in strict order of entry, consist of an individualized report and 3,500 euros to be able to implement any of the tools detected as necessary in this prior assessment.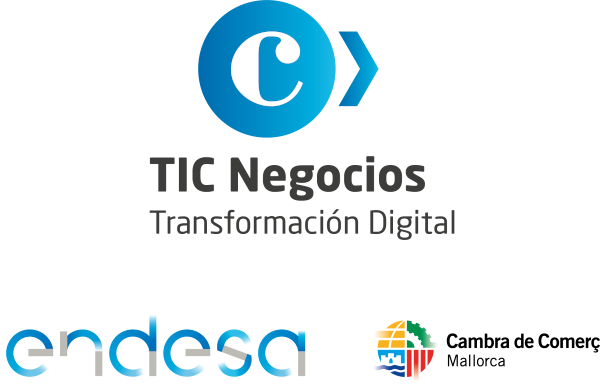 Submit your application
Open call from April 14 at 9 a.m. to July 14 at 2 p.m. (or until budget is exhausted)
How can I participate?
Register as a user in our headquarters (upper right button 'create account' of the headquarters), it is a necessary step prior to requesting help. You will receive an email to verify your email account. Check your spam tray.


As of April 14 at 9 am, registration for the aid will be enabled. Access, from the headquarters and once you are logged in, the Digital Transformation program and click on 'Sign up'. Fill in the program registration form and submit the required documentation (you can start preparing it now. You will find all the information in the 'download documentation' drop-down at the bottom of this page).
Applications for participation and admission of companies to the project will be selected in strict order of entry registration.
Requirements to apply for this aid
Companies and freelancers that:
All the headings that are listed in this list are registered in the business activities section of the Economic Activities Tax (IAE).
They have the registered office and / or the production center in Mallorca.
They want to improve their competitiveness by integrating digital transformation tools into their business strategies.
Online applications
AddressEstudi General, 7
07001 PALMA (Mallorca)
Illes Balears - SPAIN

Call us on(+34) 971 71 01 88



Emailinfo@cambramallorca.com