Dona + Impuls
Line of grants to support the entrepreneurial activity of women, within the framework of the Cambra ENDESArrollo project.
100 grants of 3,000 euros for women entrepreneurs or companies led by women, based in Mallorca, registered for at least the last 12 months, who have made or want to make a productive investment and whose business is included in the first section of the Economic Activities Tax.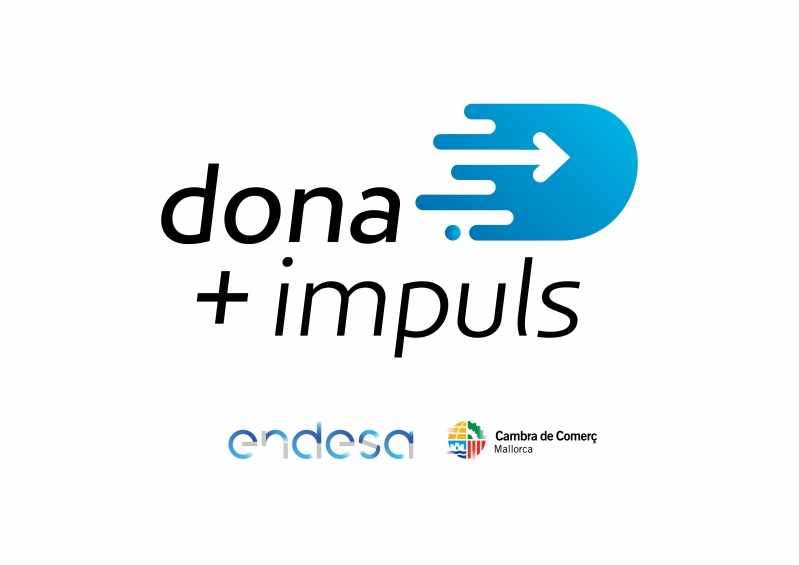 Submit your application
Call for applications open from March 29 to April 29, 2021 (or until receipt of 150 applications)
How can I participate?
Register as a user at our headquarters (will be open on March 29th)

Fill in the program registration form and submit the required documentation (you can start preparing it now. You will find all the information in the 'download documentation' drop-down at the bottom of this page).

Send us, from the same platform, a one-minute video answering the question: Why do I think I deserve the help of Dona+Impuls? (If you want to know how to present your project successfully, we recommend this online workshop: https://youtu.be/IAUQZZVJYgs)
Among all the applications received, an evaluation committee will select only 100 women who will receive the 3,000 euro grant, based on the following criteria:
The length of time they have been self-employed

The length of time the company has been in business

The employment generated

The originality and differentiation of the activity carried out

The destination of the investment made or to be made with the aid received.

The continuity and future stability of the company

Motivation to maintain the business

The need to receive this financial assistance
Requirements to apply for this grant
WOMEN who:
Are registered in the Special Social Security Regime for Self-Employed or Self-Employed Workers (RETA).

Are registered in the section of business activities of the Tax on Economic Activities (IAE), all the headings listed in the attached list.

In the case of being partners or co-owners of a business, they have the same or more share capital than the rest of their partners/partners.

Have maintained their registration in RETA and IAE for at least 12 months prior to the submission of the application, and have the commitment to continue maintaining their activity.

Have the headquarters of their business activity in Mallorca.

Have made or plan to make any productive investment in their business, from March 15, 2020 until September 30, 2021.
Online applications
AddressEstudi General, 7
07001 PALMA (Mallorca)
Illes Balears - SPAIN

Call us on(+34) 971 71 01 88



Emailinfo@cambramallorca.com